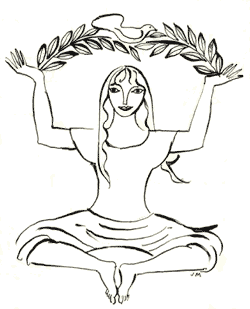 Welcome! I am happy to announce that the new website featuring a live-streaming class platform is now live. It will no longer be necessary to register for classes, you can now enjoy unlimited access to ALL classes, live-streamed and recorded (and a growing library of practices) with a monthly membership. Please visit and explore the new site, classes begin on September 21st: www.clearlight.ca

NDG-Westmount Studio & Class Location
Clearlight Gerald/Yogaspace
2100 ave Marlowe
Montreal, QC H4A 3L5

Please contact me directly for an alternate address should you need to put something in the mail, mail delivery to the above address is unreliable. Thank you!

Directions
(see directions below)

Phone
(514) 867-8671

Email contact
If you would like to receive additional information, or if you have a particular question, please contact us by email at:
info@yogaspace.com

Yogaspace Studio NDG-Westmount is located inside the Queen Elizabeth Health Complex (QEHC), located in NDG/Westmount (Montréal). The address is 2100 ave. Marlowe, next to metro Vendome.



Bus: 24 (Sherbrooke); buses to Vendôme
Metro: The studio space is a one minute (half a block) walk from Vendôme Metro
Commuter Train: Vendôme Station
Parking: Street parking is available, but like elsewhere in Montreal it can be a bit challenging to navigate. Please give yourself an extra few minutes, and also consider planning on walking a few blocks should you be driving.